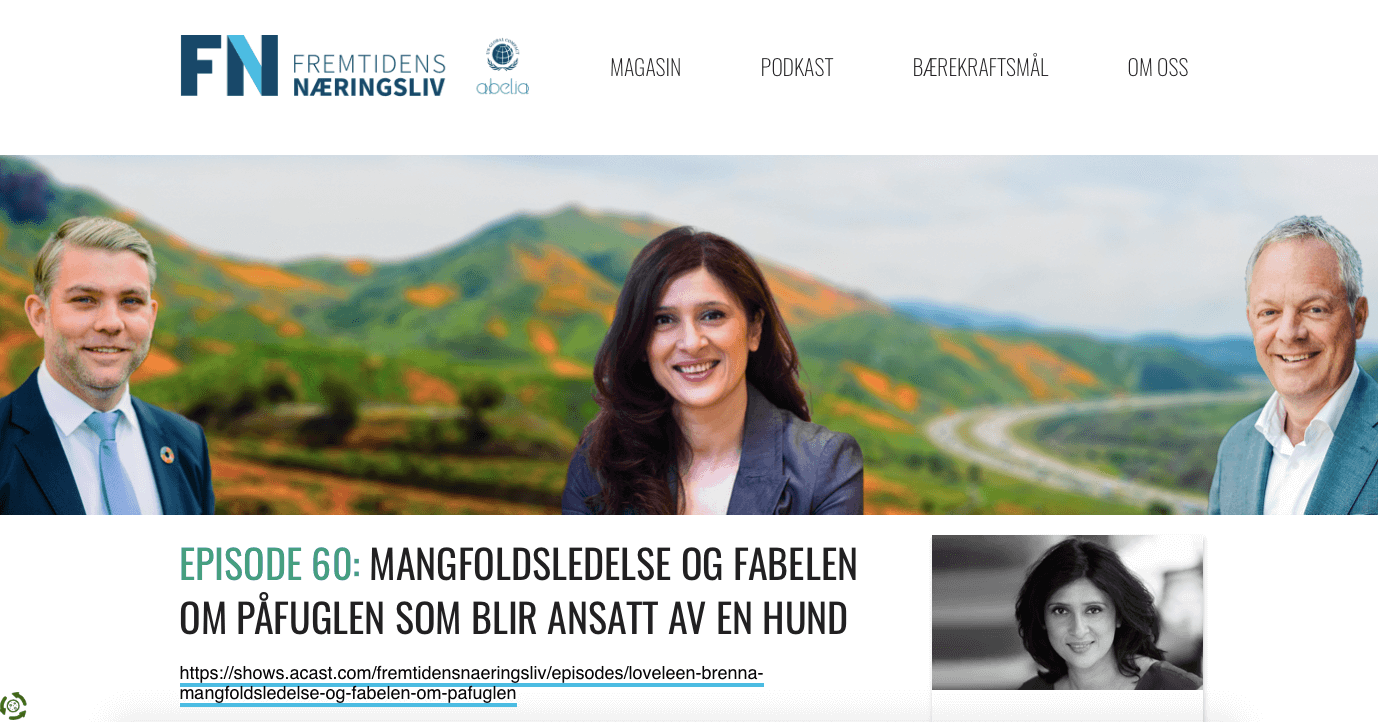 Loveleen Brenna, author of "The Parable of the Dog and the Peacock", shares her thoughts on the leading podcast in Norway.
The podcast, known as Fremtidens Næringsliv (Future Business), is hosted by Abelia and UN Global Impact Norway. Loveleen shares how to successfully incorporate diversity. The podcast also covers the intersection of business, sustainability and technology.
About Abelia
Abelia is a trade and employers association associated with Norways largest employers' organization; the NHO (Confederation of Norwegian Business and Industry). By influencing policy, Abelia improves business opportunities for members and supports initiatives that stimulate demand for members' products and services.
About UN Global Impact Norway
UN Global Compact provides a universal language for corporate responsibility and a framework to guide all businesses regardless of size, complexity or location. They are guides that help corporations assess, define, implement, measure and communicate their sustainability strategy.
Click here to listen to the podcast.