published author
Lynda Rozell
Three years ago, Lynda Rozell sold her house, quit her job, and began living on the road full-time in an Airstream travel trailer she tows with a Ram 1500 truck. Her travel blog, www.tincanpilgrim.com, chronicles her adventures with her small dog Penny, provides RV'ing tips, and shares reflections about the religious sites, shrines, parks, and areas of natural beauty that she visits. Lynda practiced law for many years at a private firm and at the Federal Trade Commission in Washington, DC. Before embarking on her Airstream journey, she worked at a non-profit as a project manager and in-house counsel. Since becoming a nomad, Lynda writes and gives talks, as well as providing consulting, outreach, and volunteer services wherever she roams.
published through st. john's press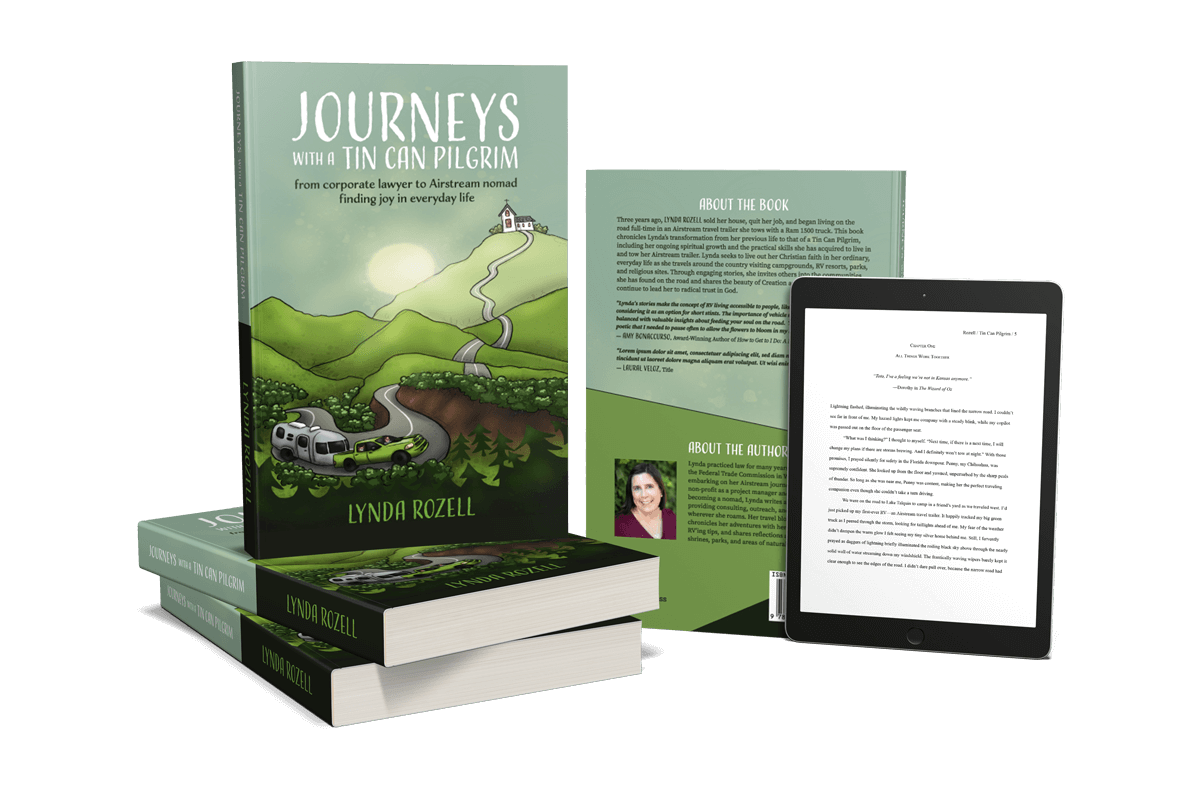 Journeys with a Tin Can Pilgrim
from corporate lawyer to Airstream nomad: finding joy in everyday life
"Life on the road makes you more fully alive as you are closer to nature, able to see and absorb the beauty of His Creation. You realize that you have that same spirit within you that breathed life into this world.
Whatever the means that opens your eyes, as you see more clearly, you find Him. Trusting Him leads to detachment from things and activities that may be obstacles to a closer relationship. As you detach, you find peace and the promise of joy. As His children, we are all heirs to that joy."
-Excerpt