At st. john's press, we have learned the art of waiting and we celebrated with our author, Laurel Lather, as she picked up the first shipment of her new book, The Nostalgic Feast.
As she said when opening up a case of books, "I don't think there is an emoji that could possibly express what I am feeling right now!" What she had in front of her were two pallets weighing in at 3114.55lbs, 87 boxes, 1566 books, 244 pages, 158 recipes, and 64 years of memories of pleasing people's palates.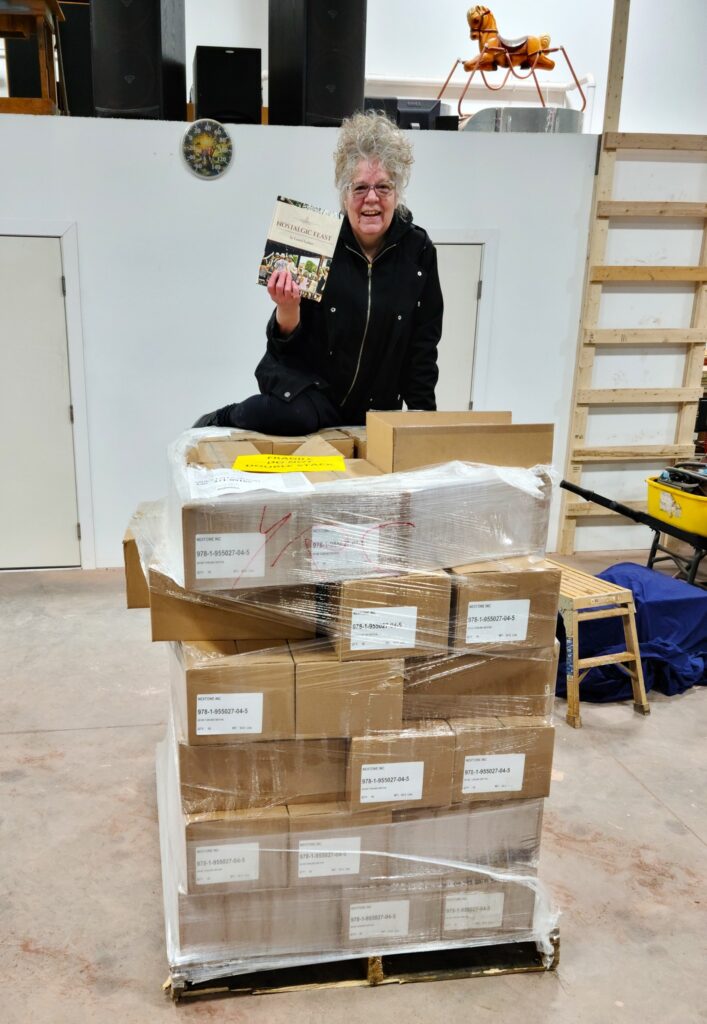 The pandemic has taught us the art of managing disruptions. In the publishing business, paper shortages in the supply chain caused both Laurel's and Loveleen's books to be delayed. While we would have loved to have had The Nostalgic Feast back in October of 2021 as planned, we are incredibly grateful that we avoided the fate of another cookbook that sank to the bottom of the sea last month…
We are excited and blessed today to have the book to share with readers and cooks to make their own memories through the power of food!