Loveleen is the founder and CEO of SEEMA AS, a world-leading consultancy on diversity management. Loveleen R. Brenna has cutting-edge expertise in diversity management. For several decades, she has given lectures on training in cultural intelligence and diversity competence, as well as leadership and organizational development. Loveleen chaired the committee that developed the national standard for diversity management systems and has written a number of books on the subject. In addition to several board positions, she has been awarded several prizes, including the Ole Vig prize 1997, Woman of the Year KK 2006, Norway's toughest woman 2013, and Fritt Ord's honorary prize 2016. Loveleen chaired the Parents' Committee for Basic Education, the Women's Panel for the Ministry of Children, Gender Equality and Inclusion, and the Brenna Committee for the Ministry of Education.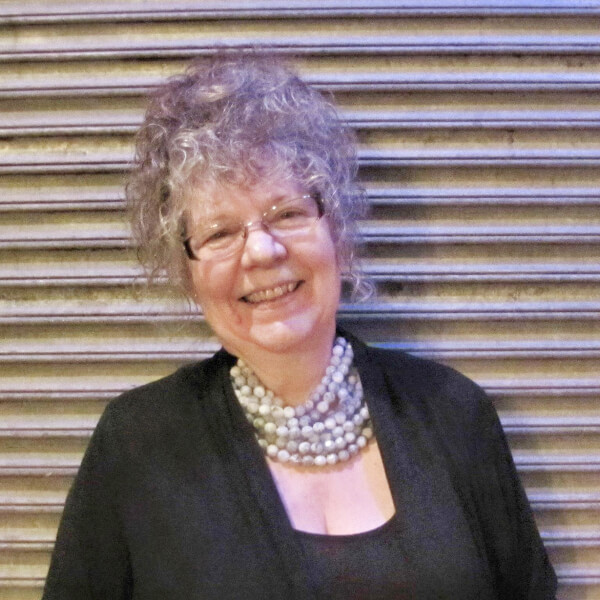 Laurel Lather
Laurel Lather is a well-seasoned chef and culinary entrepreneur who has a passion for discovering both old and new flavors. This quest took her down the path to sharing her finds with others. Opening her first business at the age of 22, Laurel's Country Herbs, growing & selling herbs, then a year later opening The General Store, a bulk grocery & local produce shop. After volunteering to cook for charity events, she followed her passion the restaurant industry. After years of experiencing all positions possible, the call of entrepreneurism returned. She opened Food n' Fermentations, a retail wine and gourmet food shop/deli. The Market came next, two floors that were home to a restaurant, a wine and cheese shop, a culinary gift basket area, and an event room. Currently, she is taking her years of experience and passion and channeling it through the pages of a book, soon to be released.
Karin has worked for nearly two decades with editors from every major English-speaking publication on five continents. As the chief English editor of Tansa Systems AS, she has developed the text-proofing editorial systems and style books for all the largest English newspapers and magazines. Personally, Karin has researched and studied languages and cultures around the world, especially in the Middle East. She has a PhD in linguistics/anthropology and is committed to rapprochement, fighting prejudice and intolerance, and promoting diversity and understanding of other cultures.
Three years ago, Lynda Rozell sold her house, quit her job, and began living on the road full-time in an Airstream travel trailer she tows with a Ram 1500 truck. Her travel blog, www.tincanpilgrim.com, chronicles her adventures with her small dog Penny, provides RV'ing tips, and shares reflections about the religious sites, shrines, parks, and areas of natural beauty that she visits. Lynda practiced law for many years at a private firm and at the Federal Trade Commission in Washington, DC. Before embarking on her Airstream journey, she worked at a non-profit as a project manager and in-house counsel. Since becoming a nomad, Lynda writes and gives talks, as well as providing consulting, outreach, and volunteer services wherever she roams.
Dave Siev has retired from the NYPD, as a decorated Lieutenant with a colorful career. In his years he has worked in Transit Patrol, Regular Patrol, Brooklyn North Task Force, Patrol Sergeant, Robbery Sergeant, Patrol and Special Ops Lieutenant, Firearms Investigation Lieutenant, Police Athletic League Lieutenant, and Brooklyn North School Lieutenant. Through most of his career he has also been the President of the NYPD Boxing Team, which along with raising money for injured and fallen officers and their families, runs three boxing gyms that are free for the inner-city youth and for Police Officers. The Cops & Kids Boxing Program, which is the charity end of NYPD Boxing, has produced two Olympic Boxers, and countless high school and college graduates. When Dave retired from the force, he said his dedication would now be to support the boxing world in the greater New York City area working especially with the kids. One of Dave's favorite memories in the NYPD was a few hectic years he spent running a Blue Christmas campaign.
published work
coming soon
become a published author
Quit dreaming of becoming a published author, st. john's press can make that dream a reality.
Contact st. john's press to start publishing.